An exciting Gecko day…
I am super excited as I went to a local Aquarium and Reptile store and bought a lovely, big house for the Geckos.  I had lots of fun setting it up and adding all the accessories.  This one is double the size of the one I bought them with and I'm excited to see them exploring it.  Godzilla was the first out, so she got to be the first to move in.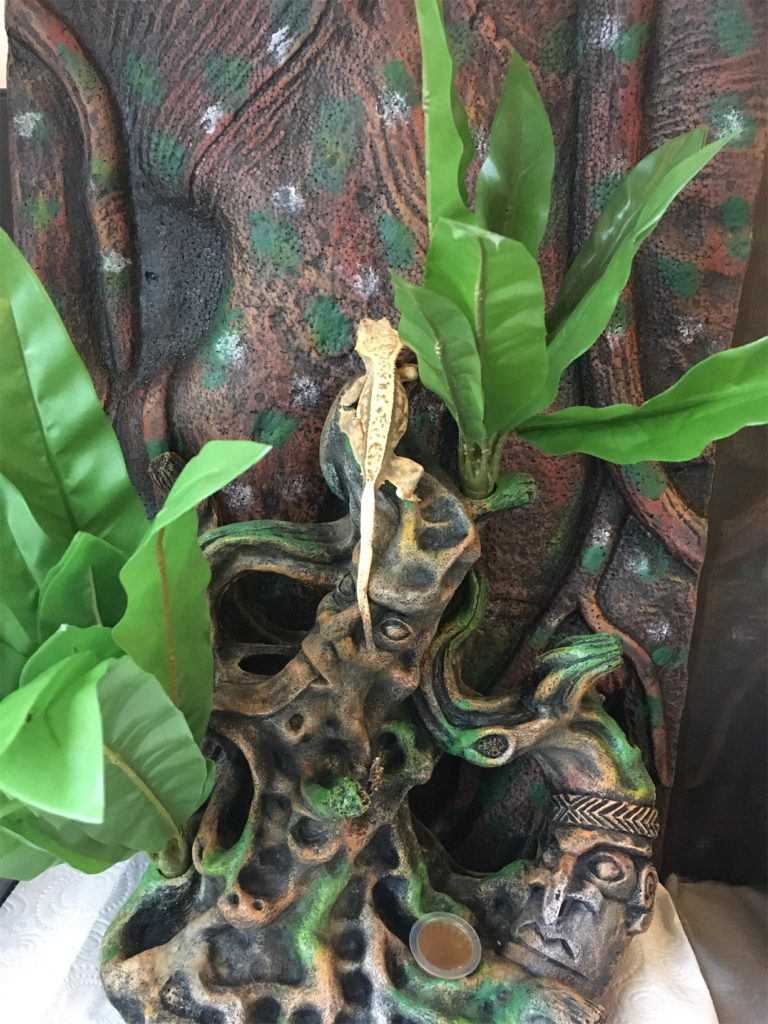 I got some honey flavour gecko jelly too and found a slot on this awesome tiki sculpture for it to sit.  This also has a built in water bowl and is hollow so they can crawl up inside it.  She looks so tiny in relation to this new home.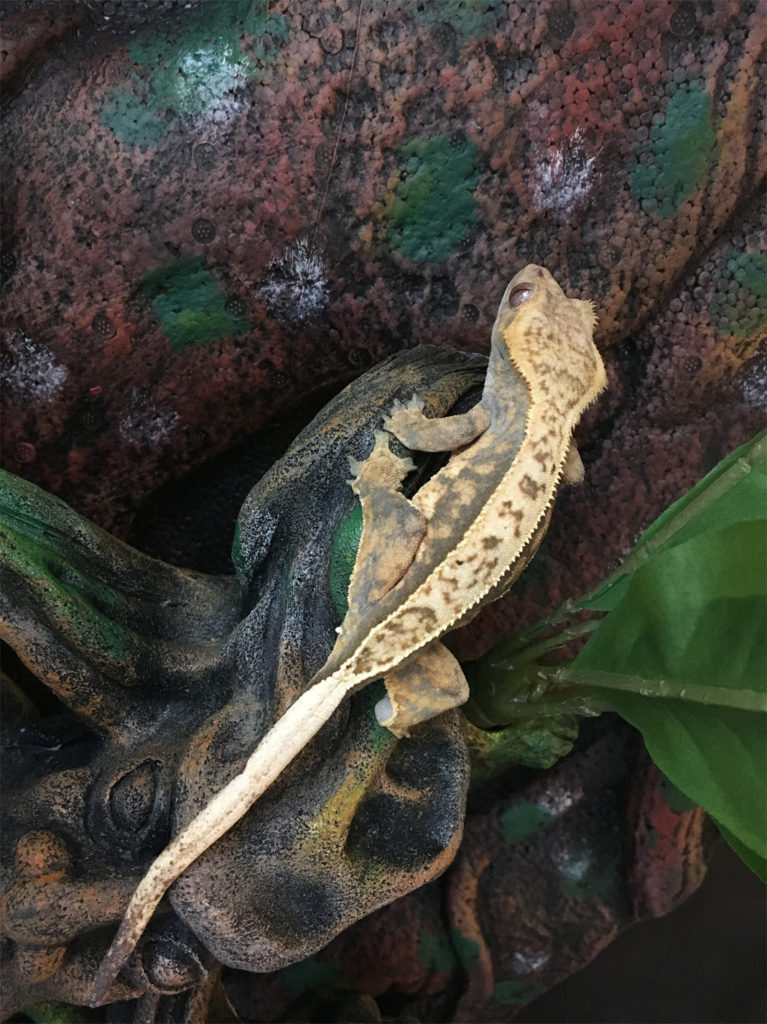 I love her colourings.  She's such a little dragon.  I weighed her too and she has gained 3g which is a good sign.  Now she's only 10g lighter than Wynter.
I couldn't find Wynter and then realised she was in the hide, which is where she's been staying for a little while now.  I assumed it was just because she liked it.  I added some sphagnum moss like the Gecko book advised and keep it misted.  However, upon removing it gently from the side to place in the new viv, I found this…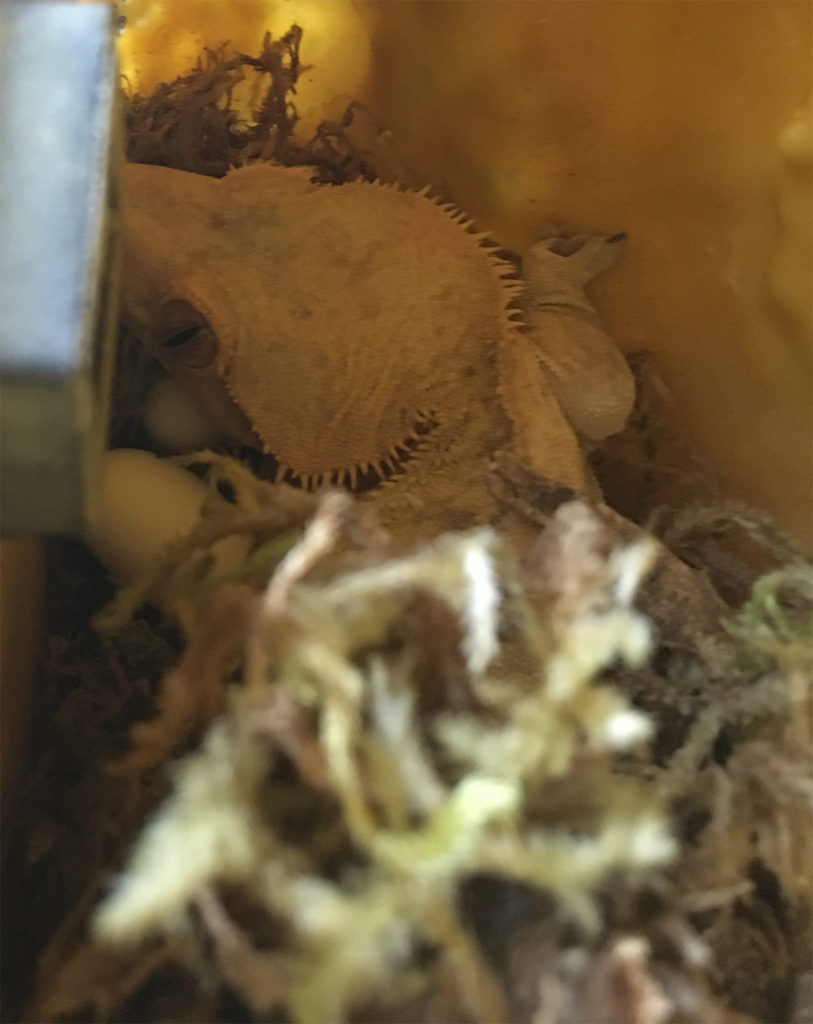 She seemed to be nesting on top of two eggs!  I am not sure quite how these appeared as they are both girls.  But after doing some research, we found that they can store the man juice for up to a year.  So this is a one night stand finally catching up with her! (She was used for breeding before I bought her, so I guess she had a boyfriend…. or many!).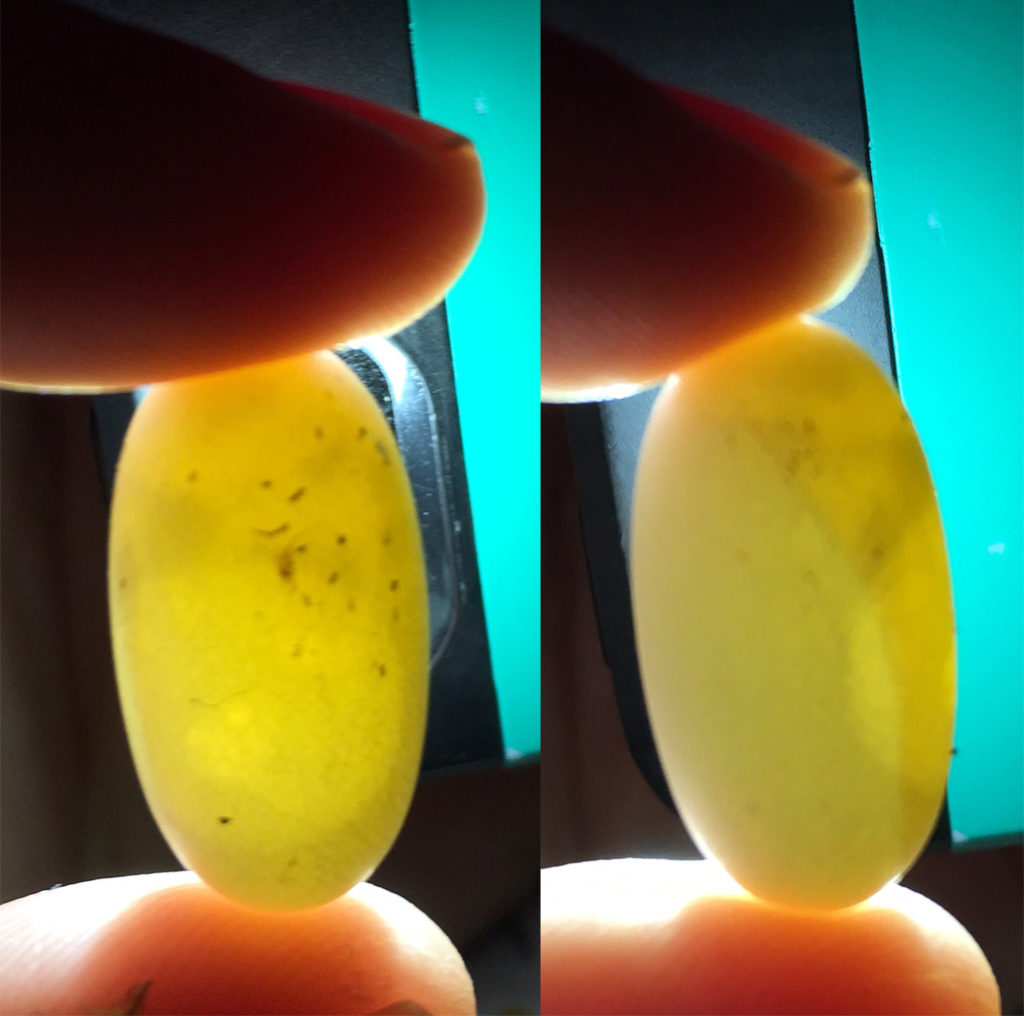 I shone a light through them (like we did with chicken eggs when I was in infant school) but couldn't see much.  They don't seem to have any dark spots or anything to indicate that there are baby geckos in there.  I don't know how old they are though, so maybe that will come in time?  I'm not really ready to be a grandmother, but I'd never stop babies being born that are already in the mix.  So I popped them in to a makeshift incubator (following advice from Nella who is a pro and totally helps me out on Instagram when I need some gecko advice) and we will see what happens…