Cherry Blossom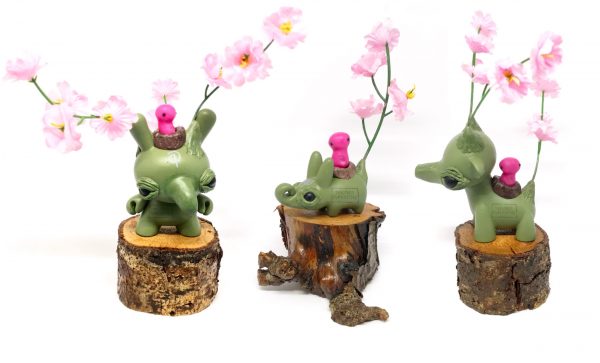 Some beasts are so old, they've forgotten how long they've been wandering the earth. They stop from time to time for a rest and end up covered in seeds from busy little pollinators. Eventually those seeds take root and the beasts are almost unrecognisable as the creatures they once were; instead they are now mistaken for beautiful cherry trees.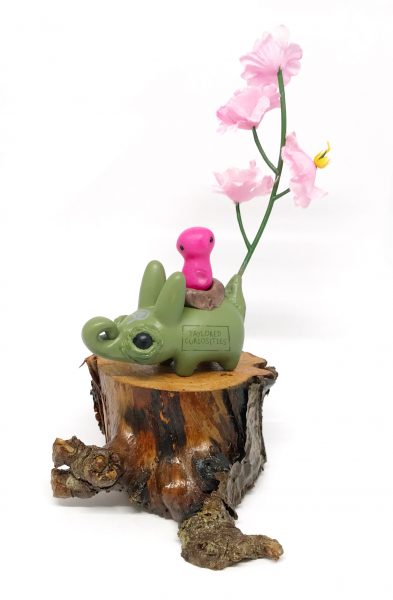 Three custom Kidrobot figures, each linked with a Cherry Blossom theme, yet varied with their own personality.
A little companion is with each beast and contains a small piece of rose quartz in their tummy (which aids to balance our emotions). These teeny creatures are removable (with the use of extremely tiny magnets).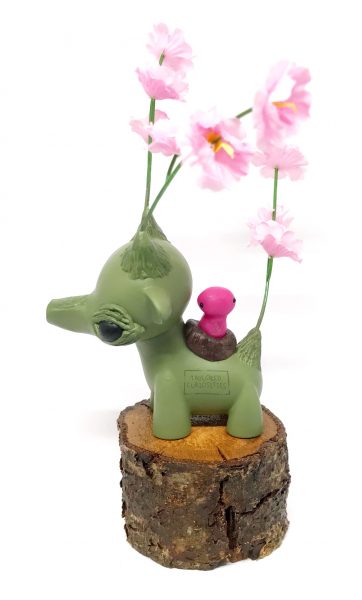 Completed with removable bases, hand cut and varnished (and made from an old family apple tree).
Available to purchase here: http://tayloredcuriosities.bigcartel.com/product/cherry-blossom-a-four-part-custom-series