Fretful-nag Ohm release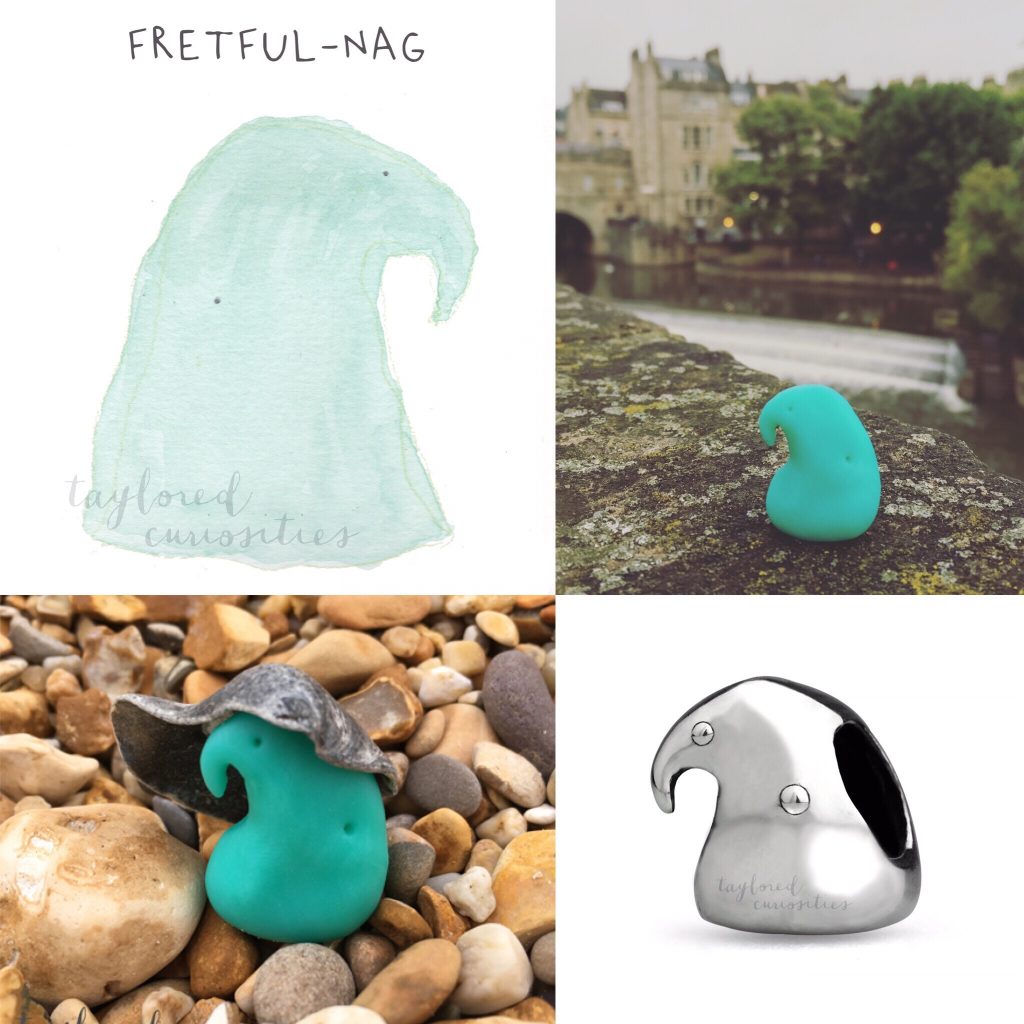 Fretful-nag
A character you've seen for a while now in The Feelings range. If you're struggling with this emotion, it doesn't mean that you're a nag. People mistake my meaning here.
A fretful-nag is the name I assigned to a feeling I deal with often. Sometimes I wake up with it, other times it appears half way through the day or just before bed. It's the feeling that something is bothering you, something is heavy on your mind and causing you to worry and feel anxious (they often come in pairs or groups you see). But…… you have no idea what it is. You rack your brain and try to suss out what's bothering you, but you can't put your finger on it.
Eventually (and usually with a lot of stern talking to my subconscious mind) I manage to explain to myself that everything is actually ok right now and there's not anything that we need to be worried about to this extent. The feeling is unwarranted and all is ok. After a while the emotion lifts and I can relax again.
That is what a Fretful-nag is. Do you ever feel this Feeling?
Available as a beautiful, silver bead (pandora compatible) from @ohmbeads you can purchase yours here http://www.ohmbeads.com/collections/feelings/aal040
#tayloredcuriosities #mentalhealthawareness #characterdesign #worry #arttherapy #antianxiety #ohmily #giveaway #originalart #worryfree #worrydoll #anxietyresources #beads #bead #wearableart #jewellery #originalart #originaldesign #copyrightprotected #thefeelings #therapydoll #talisman #fretfulnag