Garnet Pet Rocks
Garnet has been used for many years as a healing stone for regeneration and stability.  It can boost the energy of your entire system and revitalise it; bringing order to an otherwise chaotic life/mind.
It is said to be a protective stone which is especially known for protecting it's wearer from evil and nightmares.  As a root chakra stone it is a balancing and focusing crystal that can help find clarity for all sorts of life questions.
A stone of positive thoughts that dispel depression and relieve anyone overcome by trauma or crisis.  Many swear by its healing properties and use it for physical ailments too.
These little rocks were born deep in the earth and each has tiny garnets growing in them.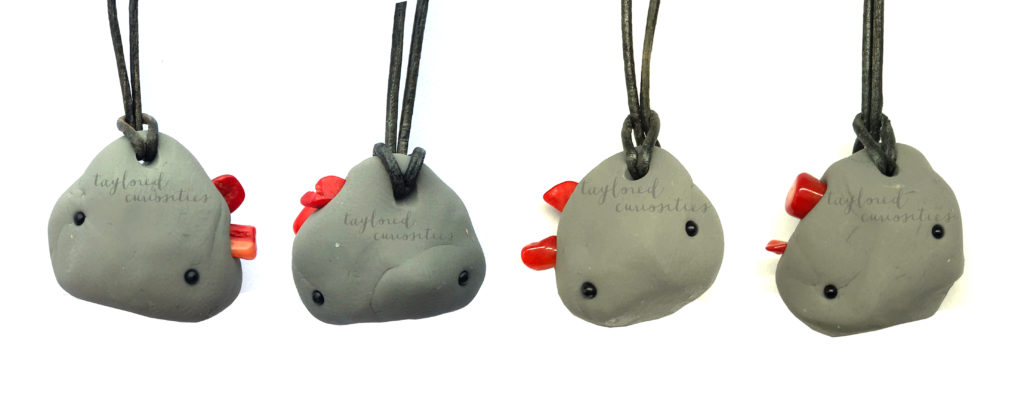 These will be available as wearable pendants and pet rocks at ToyCon UK in April.  Completely handmade, each is one of a kind and no two will ever be the same.  That's what gives them their charm.
Design, story and images are fully copyright protected. © Taylored Curiosities