Goldfish Tamer
'Taylored Curiosities reversed the roll of her Crazy Shark and turned it into a doe eyed goldfish! With a strong orange tone and a glowing flittery tail this lil fish would look amazing in a real fish bowl and doesn't need to be fed!'
Available to purchase here: https://mothershipgallery.com/product/taylors-curiosities/?v=757e5b5109ed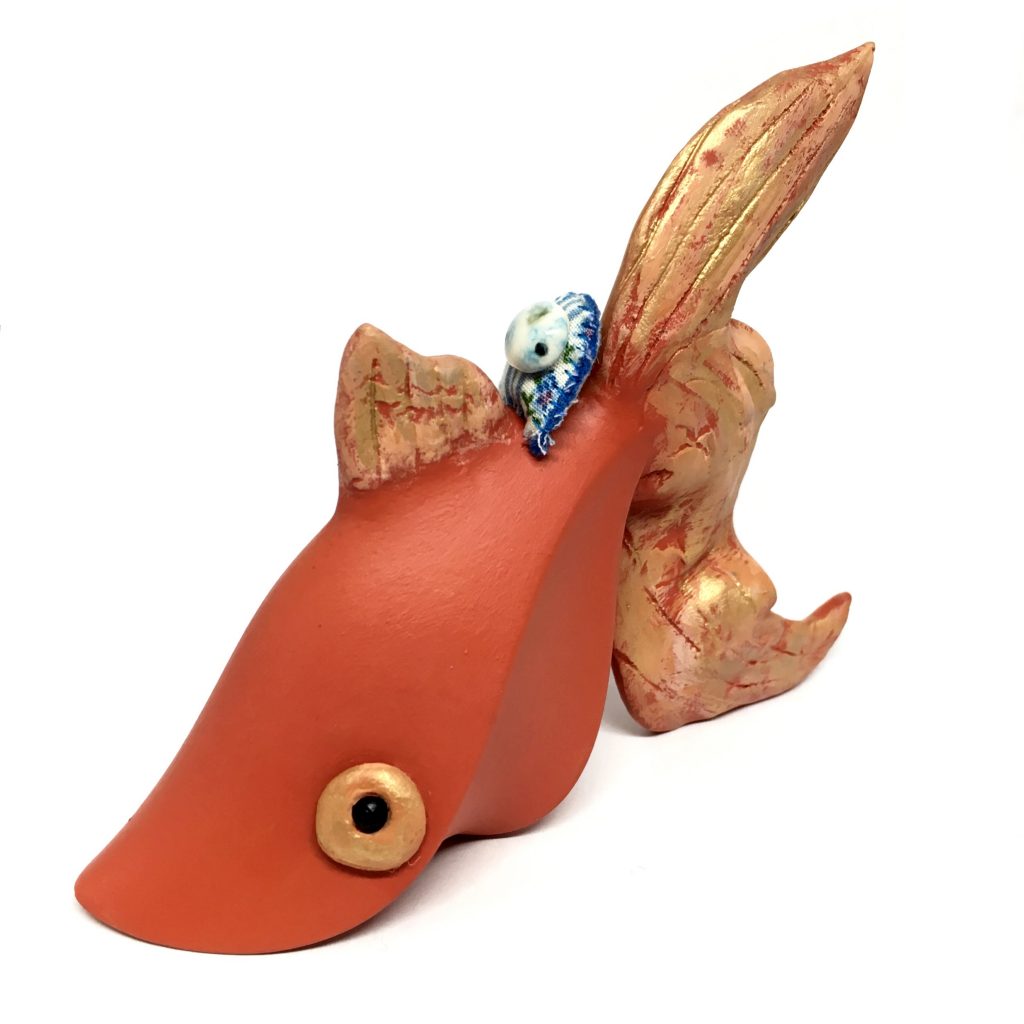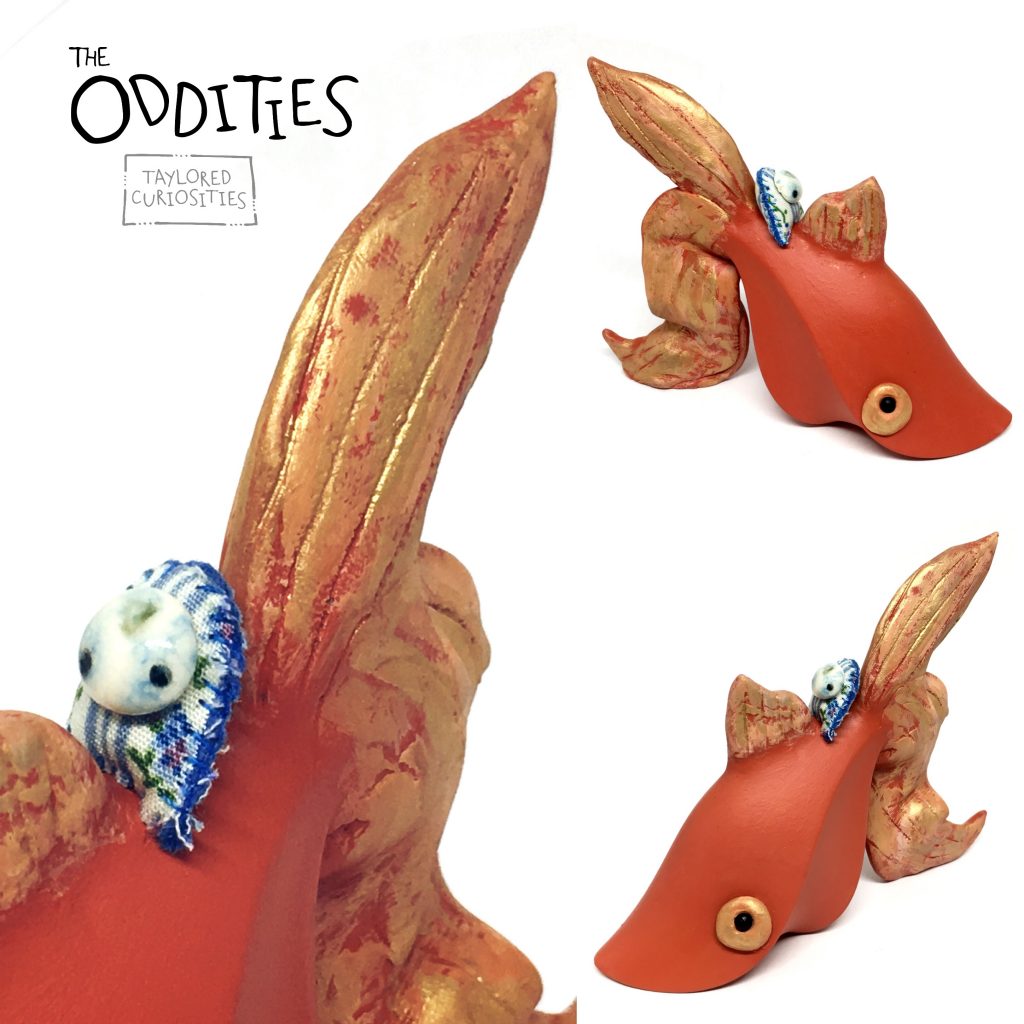 And here's my progress photos that I shared over on my Instagram while I was customising this fine fish. I used a mixed media approach, using clay to alter the shark shape into a more graceful goldfish shape, paint to add colour and a combination of textiles and ceramics to add a mini Oddity character to tame the wild fish. The bottom tail fin helps the figure stand more stably.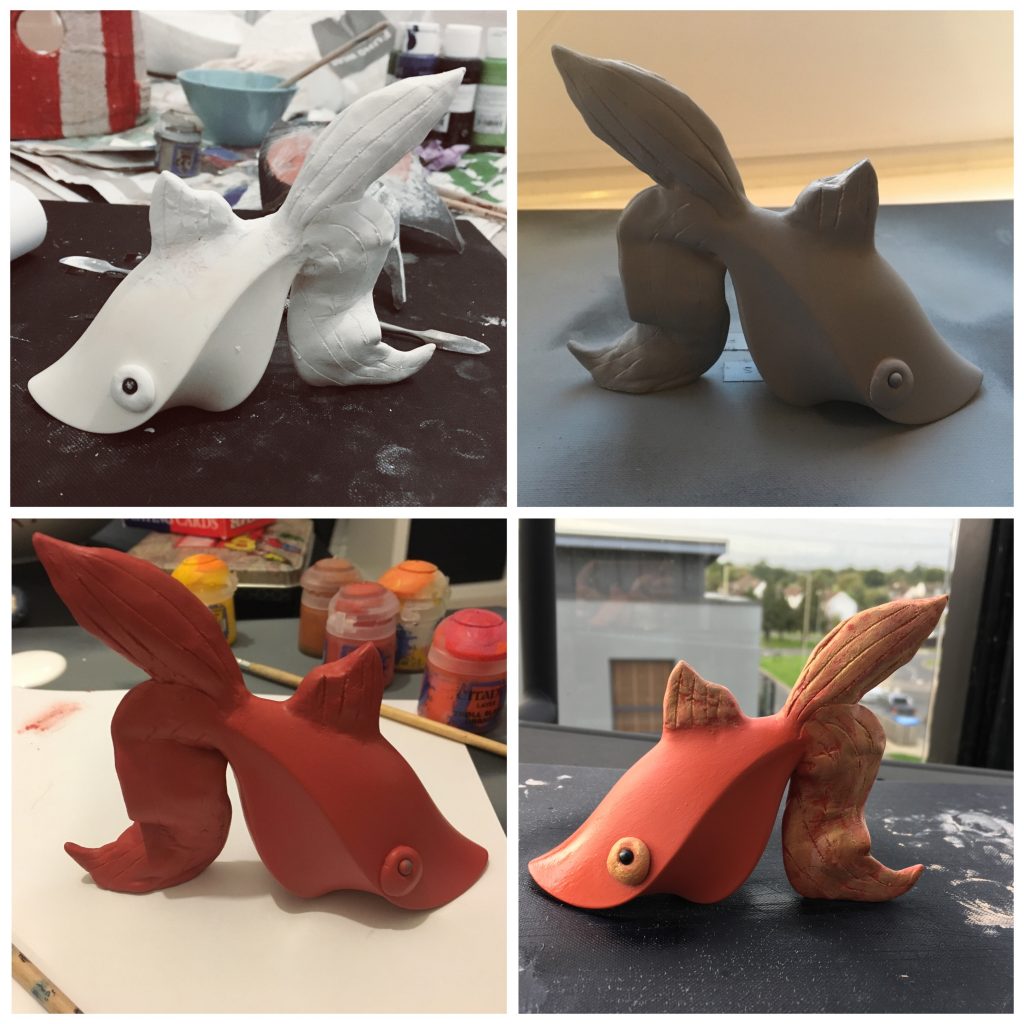 For those of you who follow my blog or Instagram account (@tayloredcurios) you may know what my inspiration was….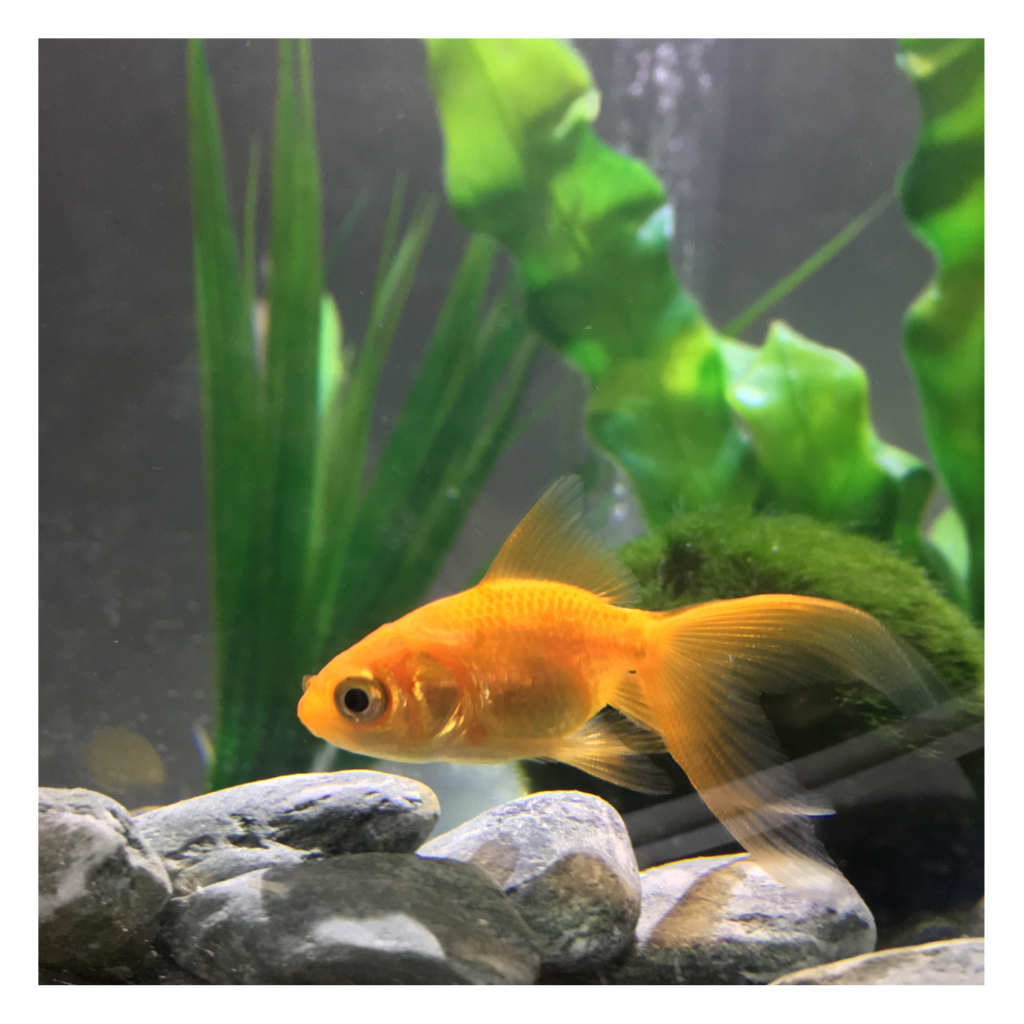 My gorgeous little Flotsam 💙
The Oddities are fully copyright protected under the copyright law with certificates of proof. © Taylored Curiosities. All Rights Reserved.