Huoli Guardian Beast: Yellow
The Huoli are small beings who live among us, but only those in possession of a seeing stone can view their secret world.
They work very hard to control human emotions/feelings and stop them growing too big and overwhelming us. Many years ago, we couldn't understand their kind and banished them. They are truly good and stuck around to help us; even though we couldn't accept them. So now they look after us without us even knowing about it.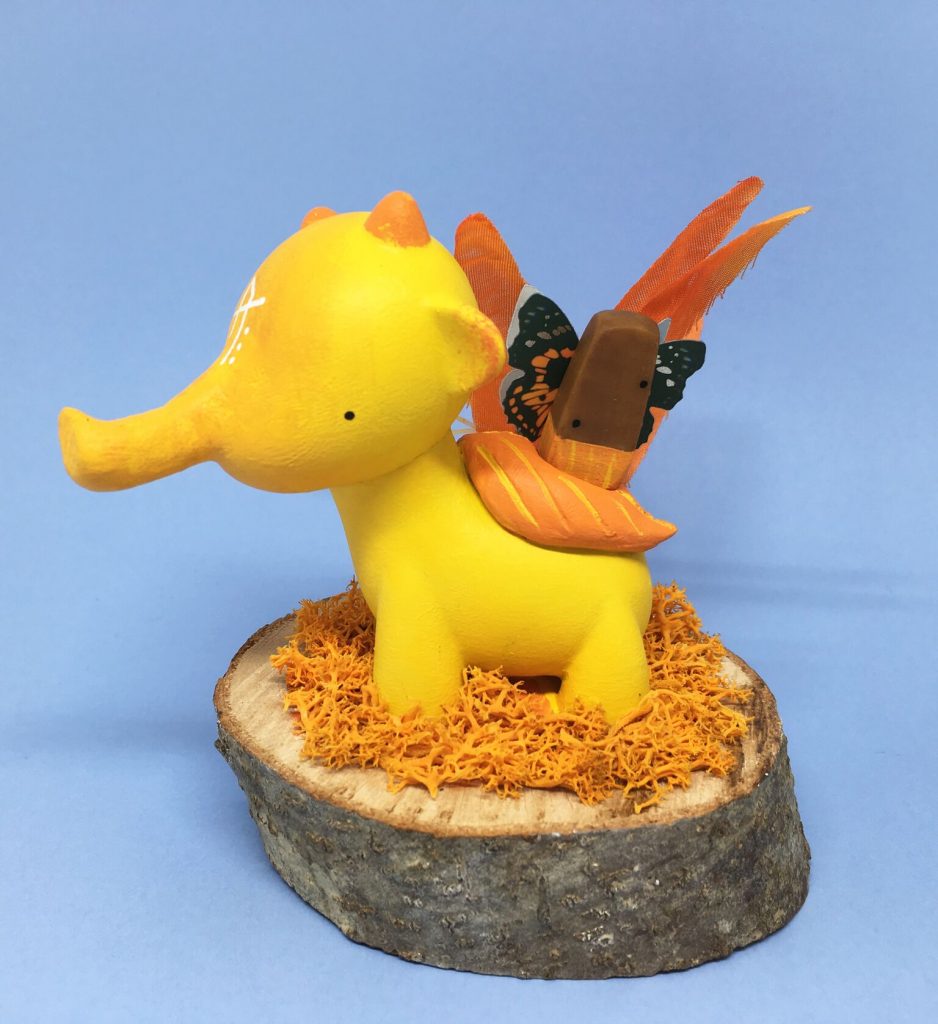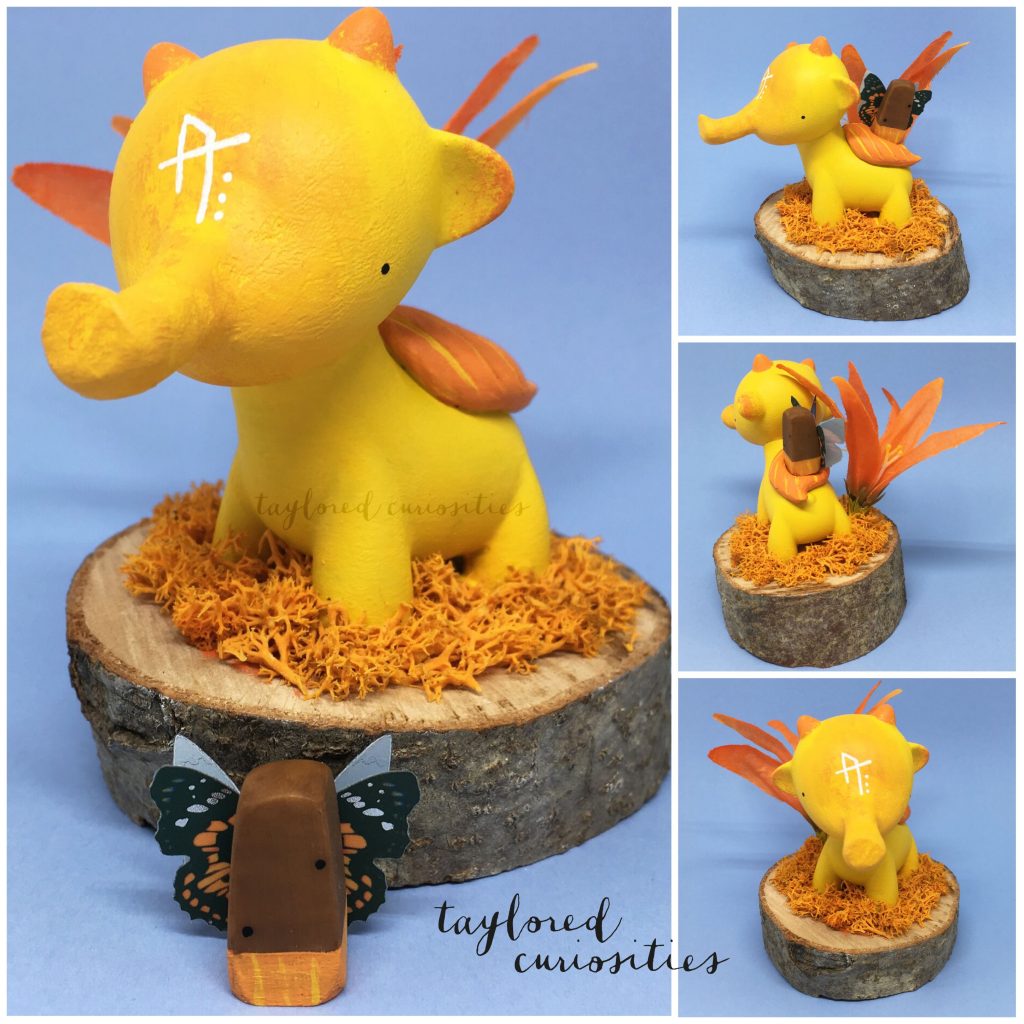 This is a customised kidrobot 2.5″ Raffy fixed on to a base made from the apple tree that fell in our garden. The Huoli Worry Warrior sits on its back with a magnet so it is removable. The piece is completed with an ancient Huoli symbol on the beasts head and accompanied by a mini back story page.
Available here: http://tayloredcuriosities.bigcartel.com/product/huoli-guardian-beast
Huoli story/design/figures are copyright protected.