The Feelings… back for 2016
Happy New Year and here's to an ace 2016!  For those of you who follow my art journey and have been with me since the start, you may be quite excited by what 2016 holds for Taylored Curiosities…
Waaaaaaaaay back in 2009, I created a creature that pretty much represented me.  It was made of fluffy grey fleece (I am pretty much always seen in black or grey clothes), it had a wonkiness to it (I am clumsy and quirky and fairly wonky) and it was called Worry (something I do every day).  Yes, Worry was a small, plush critter that was designed to fit perfectly in to the palm of a human hand and was stuffed with extra fluff and lavender to calm you in those times when worries got the best of you.  Along the way, I have had some really beautiful feedback about Worry and am currently collecting video testimonials from people who own one and have found it helped (I will be setting up a kickstarter in the next two months so that I can produce a huge new batch of Worrys and help him make a proper come back).
To see the full story and evolution of the Feelings check out my old blog here: http://tayloredcuriosities.blogspot.co.uk/search/label/Feelings you can see how they grew and evolved over time and where my thinking was with them.  You can view my first 'official' website entry too which was all about the Feelings: http://tayloredcuriosities.com/the-feelings/
I had the most beautiful feedback from a truly wonderful customer: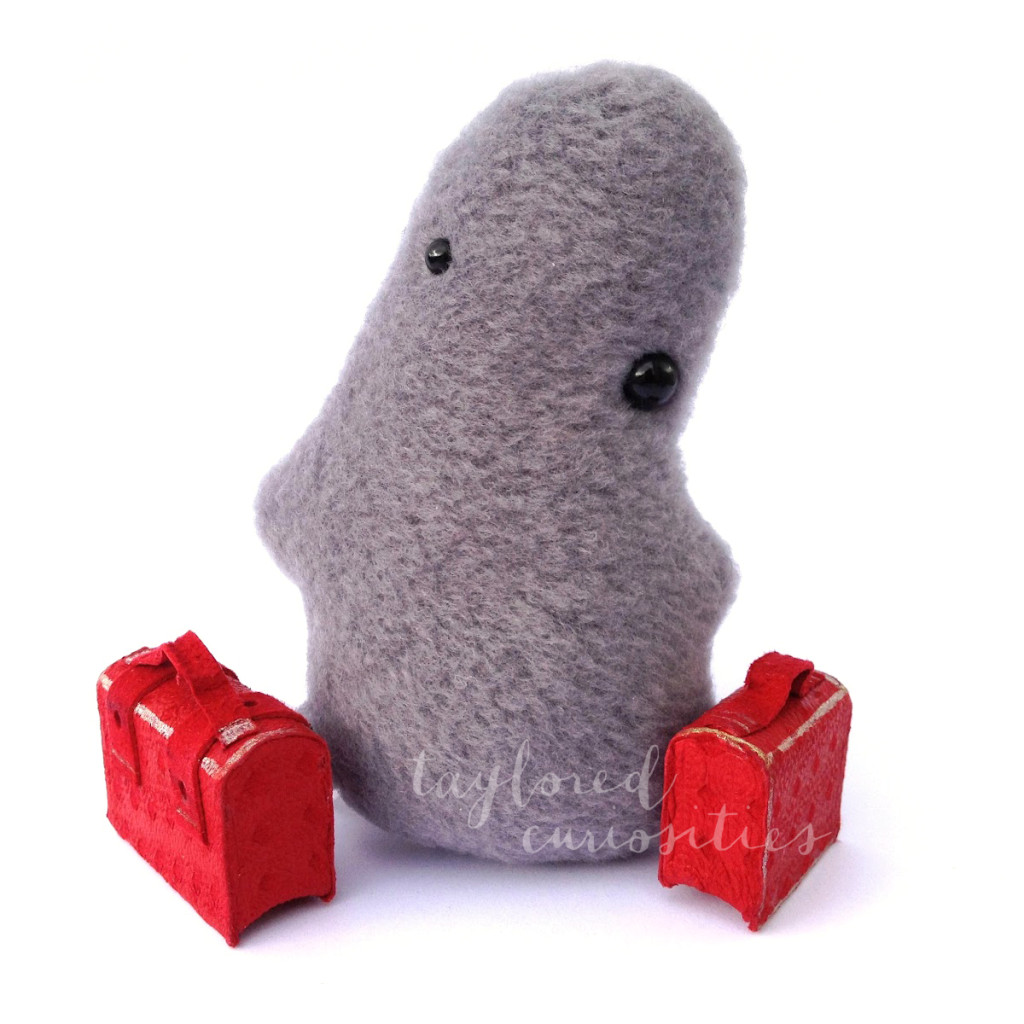 "I have thought about it for awhile and I would like to share with you the path one of your Worries had. I do not share it so you will feel sorry for me, but rather, as the creator of these wonderful toys I want you to feel encouraged by what you do.
I'm not sure exactly when it was that I discovered your shop. All I know is that upon reading the description of a Worry, I wanted to adopt him. I contacted a friend and made the arrangements.
Worry lived in my pocket. Under my pillow. Came with me every time I left the house. I didn't feel so alone, knowing the creature in my pocket understood. I got through each day and slowly began to heal. I stopped panicking when I would have to approach somebody. After all, Worry understood and his sweet lavender scent made me smile. He was soft, fit comfortably in my hand and his wonky eyes just added to his adorableness.
I took him with me to my therapy group and there was a girl there that was in the same state I had been only months before. She now has that Worry, and when I saw her last she had it tucked in her bag.
That little Worry took on a very special path. He helped me and is now helping someone else. I have sent your link to your Etsy shop to several people, each with their own stories, their own Feelings that they will connect with and maybe adopt.
This was my story.
Worry was my Feeling.
Such a simple thing that meant so much, all because you decided to reach out and touch the world."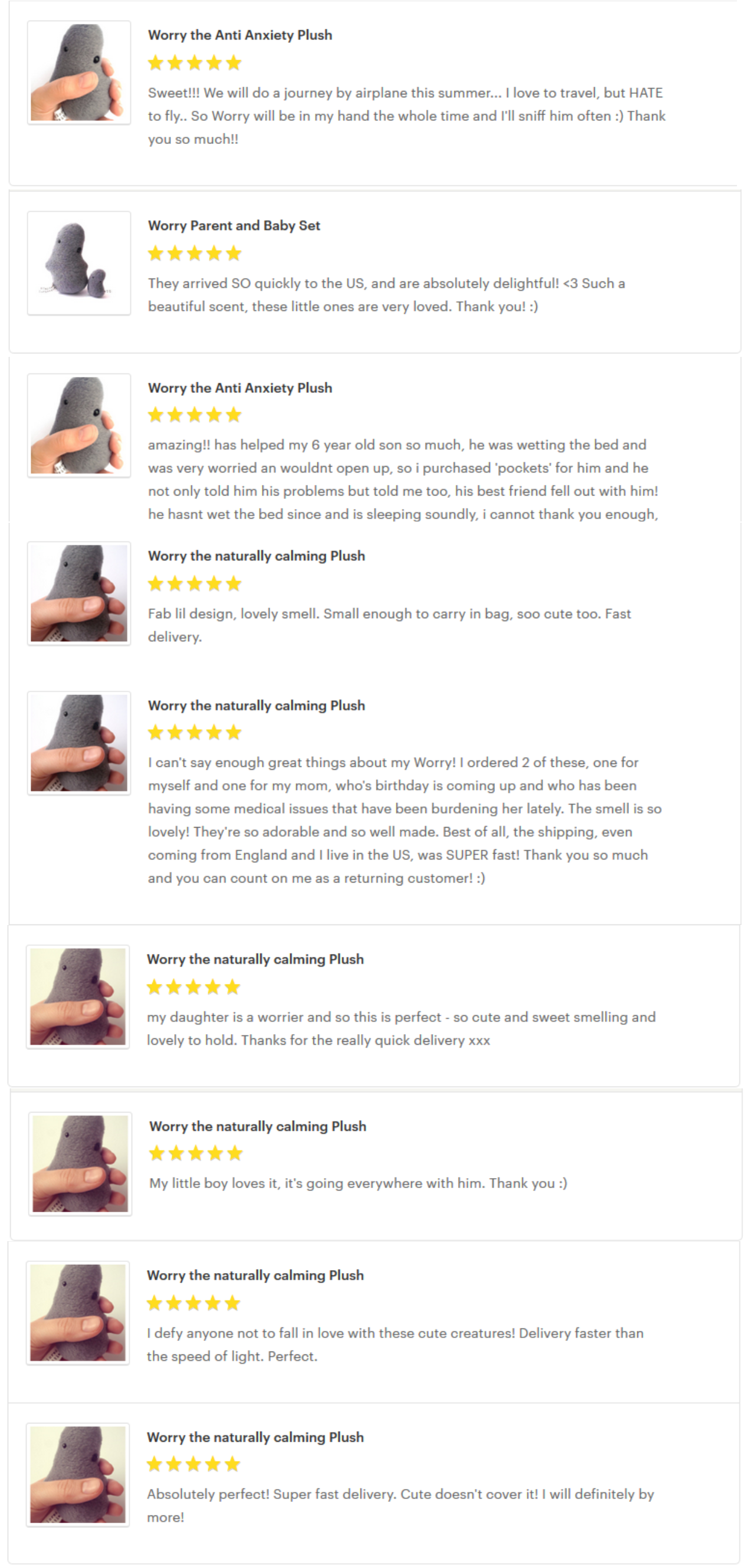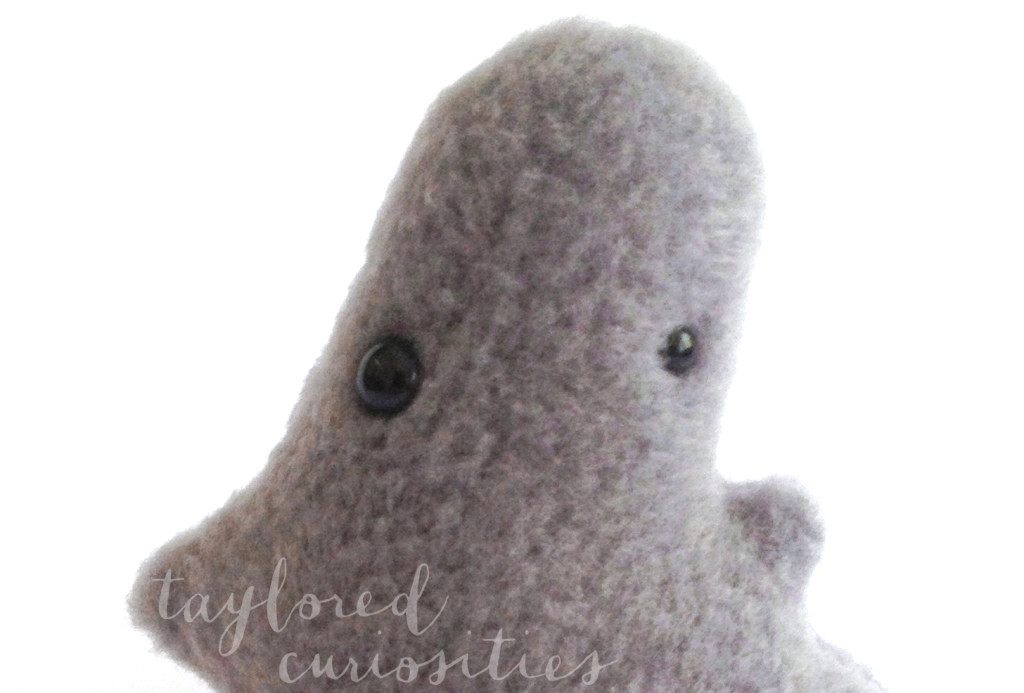 Worry was my best creation and it is only right that as we enter this new year, he comes back to be a part of TC.  If you have any written feedback or would like to video a couple of seconds of you saying how your Worry helped you, please comment here or email to tayloredcuriosities@hotmail.co.uk (I am responding to all video submissions with 50% discount codes for my online store).  The videos will be knitted together to create the kickstarter video, so thank you to all of you who help me with this.
HOWEVER… The Feelings are getting an upgrade.  I needed to add more emotion to the emotions and Worry was clearly the hero, so in the new and improved 2016 releases, you will meet some monstrous emotions and help Worry and his warriors to defeat them!  This is Art Therapy and it is good for the soul.  You all know me and how open I am about mental illness and everyday struggles http://tayloredcuriosities.com/my-vulnerability/ well now we can beat them together!
New sets and designs will be appearing throughout this year.  Worry plushies will be back with a lavender punch, jarred scenarios full of different textures and emotions will be available at ToyCon UK in April along with pendants, prints and sticker sets.  I have been working with watercolours, exploring illustration agai (which has been so refreshing) whilst also playing with sculpture techniques and turning my hand back to needlefelting.  So it will be a mixed media adventure and I am excited for you to come along with me.
I hope that all this will build up to a solo show at the end of 2016… more details as we go.
The Feelings are fully copyrighted under the copyright law with certificates of proof. © Taylored Curiosities. All Rights Reserved. Not to be replicated. These images are not to be used without the permission of the copyright holder.