The Shell Courier
I recently co-curated a designer toy custom show and I decided to take part in the show too.  We each customised a 'Wool' by Chima and this was my result.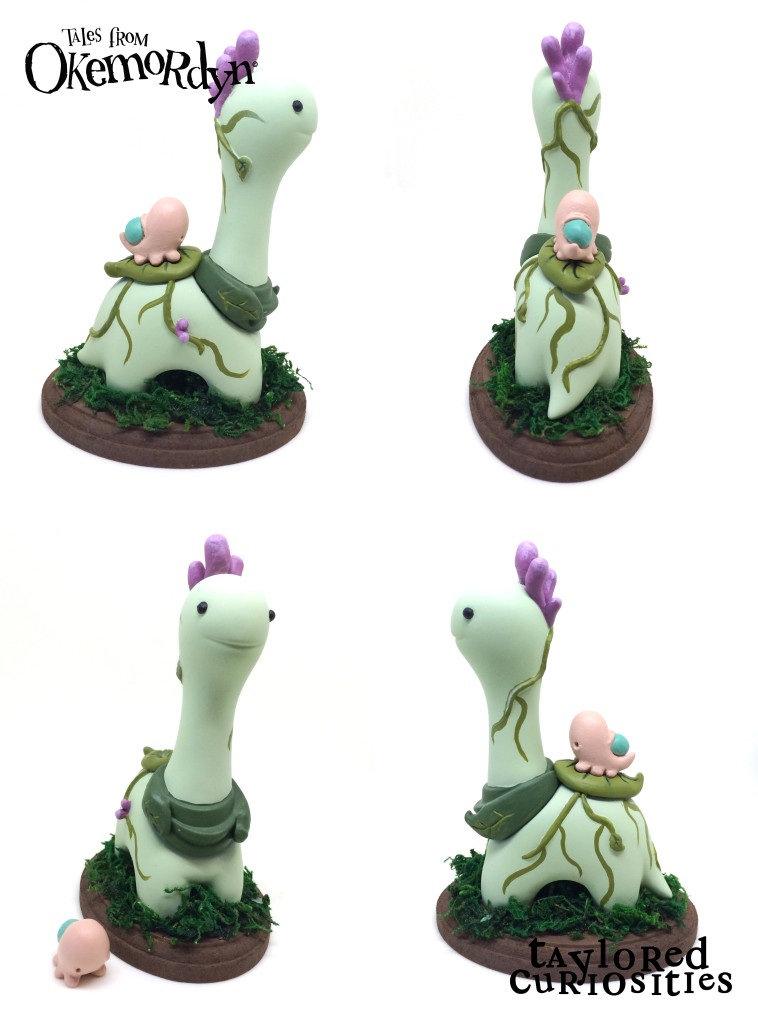 The Shell Courier is a glimpse into the world of the Spriggledops.  Being so teeny, they often catch a ride on a larger creatures back.  The Spriggledops live in a world where flora and fauna are at one and intertwine perfectly.
Magnets have been used in this and future pieces to hold the creatures in place during their ride and so that they can crawl around your house if you choose to take them home.
This piece has inspired me to create an adventuring club, so watch this space as I will reveal in the next few months, a club that you can become a member of complete with card, badge, map and a collectible companion set.
Spriggledops design, story and images are fully copyright protected. © Taylored Curiosities