Self conscious – The confidence boosting plush
The second Feeling is being transformed in to an aromatherapy plush doll. Self conscious who will boost your confidence.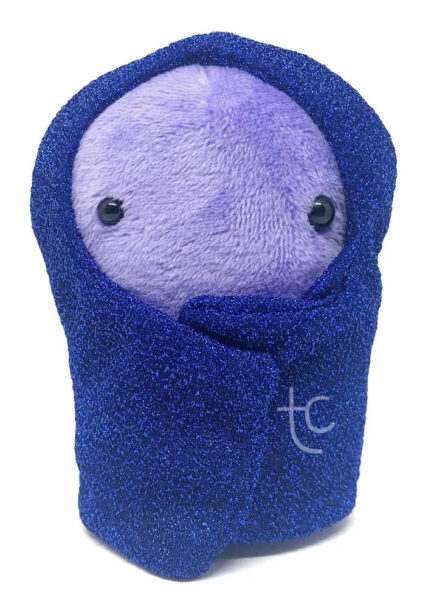 About
'The Feelings' are a set of characters that I started making back in 2009. Worry was the first and was soon joined by a whole host of emotion monsters.
Each one is the personification of the mental health concern that they represent. They are talismans to ease your struggle and to remind you that you are not alone.
Worry was the first kickstarted plush back in 2016 and was a huge success! Last year saw some of the Feelings made in to silver charm beads via Ohm and now I am going to bring Self-conscious to life as a scented plush doll.
Each one will be made from super soft fabric and stuffed with squishy stuffing and natural ginger. Ginger is known to boost confidence and mood. These dolls are aromatherapy dolls just like the Worry ones you know and love.
I want to remove the stigma around mental health. It?s a personal journey that I?ve been on for 9 years through my art and I am going to keep on going with this as I don?t ever want anyone to feel alone in this world.
A huge thank you to everyone who has supported ?The Feelings? so far and thank you for joining me on my mental health awareness journey.
View the campaign here: https://www.kickstarter.com/projects/tayloredcuriosities/self-conscious-a-confidence-boosting-plush
*Update Jan 2021* – After an extremely difficult year, globally, in 2020 and a lot of delays due to the Covid pandemic, the campaign took longer to complete than originally planned, but this couldn't have been helped as the entire world has been affected.  However, the campaing is now completed and successful.